Commercial Solar
No Fuel No Burn
As a renewable energy source, solar energy has no greenhouse gas emissions released into the atmosphere. And because the sun provides more energy than we'll ever need, electricity from solar power is a very important energy source in the move to clean energy production. As a renewable CO2-free power source, the environmental impact of solar power is significantly smaller than other power generation methods.
We at GWRE, take the above points into consideration while designing a PV system to give the cost effective and energy efficient solutions both in roof top and ground mount system in case of commercial solar. Due to less carbon emission and more eco-friendly solution, solar renewable energy has a huge demand in the field of power.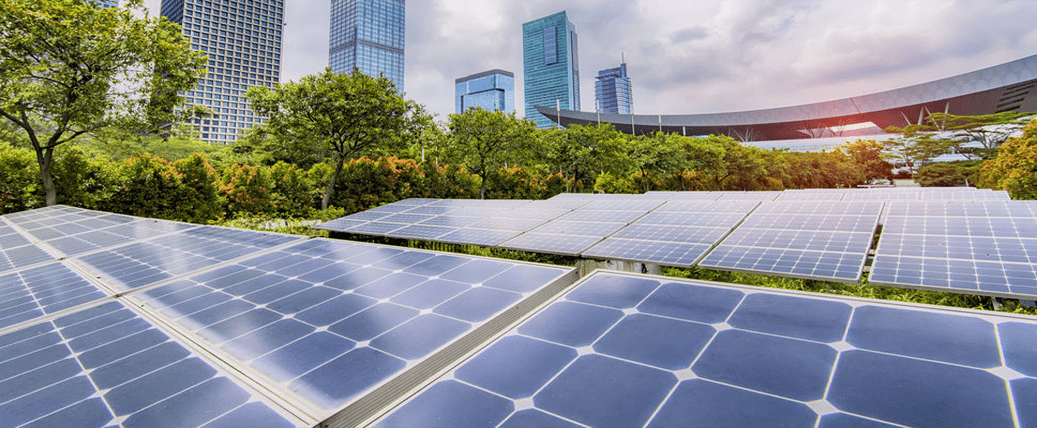 Our technical team possesses a special expertise in designing a commercial solar power system as the previous experience includes ballasted roof designing, canopy designing, metal roof designing with critical shapes and sizes etc. We have also worked in large scale latest technologies like three phase micro-inverter systems. We do work in battery backup system wherever required. We are well aware of standard codes, conducts, practices and guidelines of various US authorities and have been working in different states including but not limited to Florida, Miami, Washington, New Jersey, Maryland, south Carolina, California, Connecticut, Texas etc.
Our detailed solution contains Proposal drawings, Permit drawings, component specifications, system calculations, PV system sizing, Electrical Line diagram, Site plan, Array Layouts, As-built drawings, mapping layout and monitoring too. As an initial assessment process, we carry out site feasibility and suitability study to give real time design solutions to the clients. Our team is well equipped with latest design softwares which enable us to meet the client requirement before time. We carry initial site assessment along with 24X7 technical supports.
---